Tanzania to hold up to 75 pct in newly offered exploration blocks
Tanzania, a hotspot for natural gas exploration, invited bids for eight blocks and said it would take a stake of up to 75 percent in each of the new production-sharing contracts. 'The production-sharing formula will either be 35 percent to investors and 65 percent to the government or 25 percent to them and 75 percent to us,' Tanzanian President Jakaya Kikwete said when launching the country's fourth licensing round.
Tanzania, which has made big discoveries of natural gas off its southern coast, is offering seven deep-sea offshore blocks and one block in Lake Tanganyika.
Kikwete said the government would consider selling stakes held by the state-run Tanzania Petroleum Development Corporation (TPDC) in production-sharing agreements to Tanzanians through initial public offerings (IPO). 'We will look at the possibility of selling TPDC's shares in production-sharing agreements through IPOs in the future if we want more Tanzanians to participate in the oil and gas industry,' said Kikwete. The bidding round launched on Oct. 25 will run until May 15, 2014.
The deep sea offshore blocks are located in water depths of 2,000 to 3,000 metres adjacent to proven prospective blocks, while the Lake Tanganyika North block is in a water depth of 1,500-metres along the east African rift system, the government said in its bidding round announcement.
Kikwete said he expects gas production from deep sea offshore gas discoveries to start as early as 2018 and urged energy oil companies to consider domestic and regional demand for natural gas for power and fertiliser production. 'They say production of gas from deep sea reserves could start in the next five to 10 years. I would like to urge these companies to consider meeting the emerging demand for gas here in Tanzania and in the region,' he said. 'We do not want to reach a point where we export gas and import urea.'
While there have been large gas discoveries, only trace amounts of oil have so far been found in Tanzania. Britain's BG Group and Ophir Energy have been at the forefront of exploration in Tanzania, while energy majors Exxon Mobil and Statoil have also found gas. BG and Statoil said in March they planned to build a $10 billion liquefied natural gas (LNG) terminal.
Tanzania is finalising its natural gas policy, while debate continues over how much gas should be sold to foreign investors and what safeguards should be put in place to ensure development of the country's own gas and electricity sector. 'We are building local capacity to audit oil companies to ensure the government gets its fair share of revenues after these companies have recovered their investment costs. We are not being short-changed in this ... I would like to assure investors that Tanzania is ready and willing to do business,' Kikwete said.
Tanzania's energy and minerals minister, Sospeter Muhongo, said major companies had shown interest in participating in the bidding round for new blocks. 'All the companies from all the big nations are actually in attendance ... we are now full-throttle ahead to the gas economy,' said Muhongo.
Officials said the state-run TPDC will apply the rule on stakes during the development phase in oil and gas projects and will not participate during exploration. Tanzania has so far signed 25 PSAs with some 17 international energy companies, including BG Group, Statoil, Brazil's Petrobras, Royal Dutch Shell, Exxon Mobil and Mubadala Petroleum. In these, it took a much lower stake than those proposed for the new contracts. It plans to introduce a new model production-sharing contract this year that will provide a guide for the eight new blocks.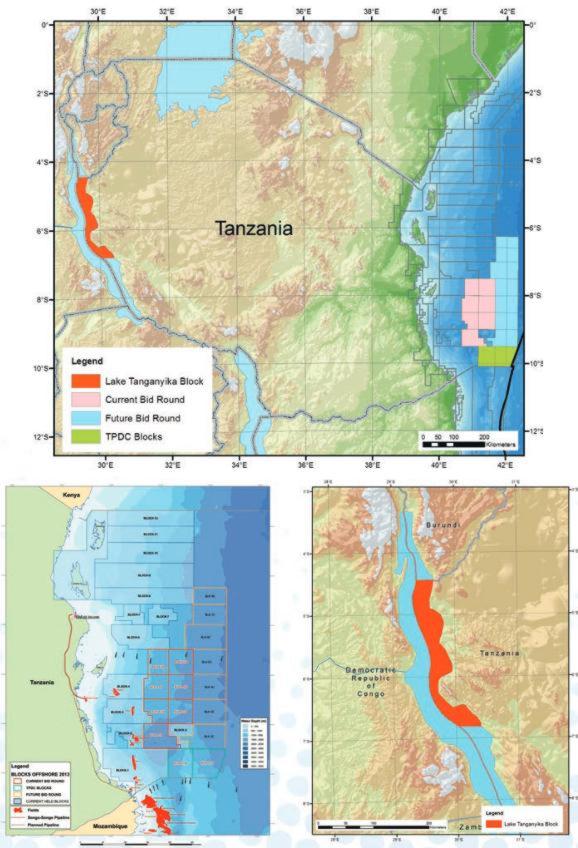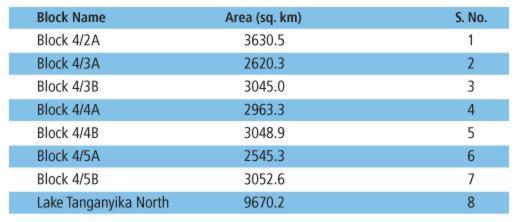 Click here for further information on Tanzania 4th licensing round