Sembmarine delivers world's largest jack-up rig to Noble
The offshore arm of Sembcorp has delivered the Noble Lloyd Noble to Noble Corporation, a high-specification harsh environment rig which is the first of its kind to comply with both Norwegian and UK standards.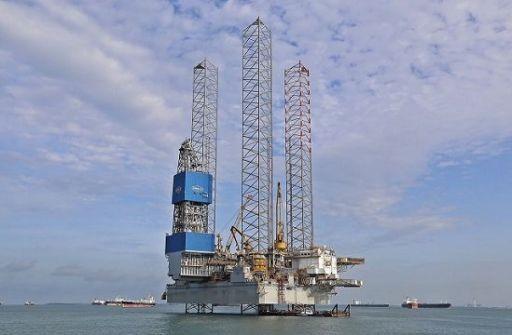 According to a press release by Sembcorp Marine, the rig is the seventh to be completed for Noble, and is based on the GustoMSC CJ70 design as well as Statoil's 'Category J' specifications.
'The rig has an operational air gap of 69 metres and is capable of operating in a water depth of up to 150 metres (492 feet) in harsh environmental conditions. It boasts a maximum total drilling depth capacity of 10,000 metres (approx. 33,000 feet),' the press release said.
To be deployed in Statoil's Mariner field development in the North Sea, it achieved 8 million man-hours worked without reportable incidents onboard the rig.
'It also scored a low Accident Frequency Rate (AFR) of 0.10 per million man-hours worked over a 31-month construction period,' the release said.