Bolivia confirms new gas find at fields managed by Repsol-led consortium
President Evo Morales has confirmed the discovery of new natural gas reserves at two adjacent fields in southern Bolivia that are managed by a consortium led by Spanish oil major Repsol.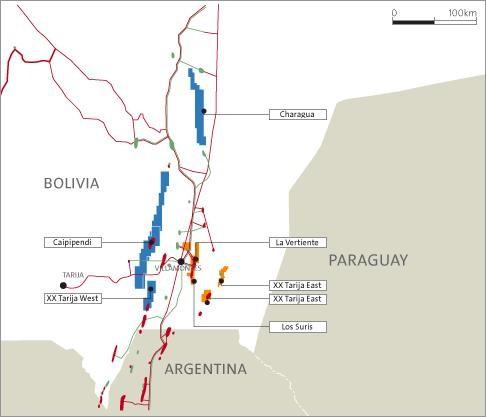 The Margarita and Huacaya fields are located in the Caipipendi block, in which Repsol and Britain's BG Group each has a 37.5 percent stake and Anglo-Argentine oil company Pan American Energy holds a 25 percent interest.
The new gas reserves are located at a depth of 6,000 meters (19,670 feet) in geological formations that Repsol calls H3 and H1C, although studies must be conducted to determine their production potential, the dailies La Razon and Correo del Sur reported.
Caipipendi, Repsol's main natural gas-production project in Bolivia, yields around 18 million cubic meters (634.4 million cubic feet) per day of that fossil fuel for export to Brazil and Argentina and for domestic consumption.
The latest study of Bolivia's proven natural gas reserves, published in 2014, showed they amounted to 10.45 trillion cubic feet, sufficient to last until 2023 at the current rate of consumption.