Premier Oil awarded two blocks in Mexico's Round 1
Premier is pleased to announce that it, together with its joint venture partners Talos Energy (operator) and Sierra Oil & Gas, has been awarded Blocks 2 and 7 in Mexico's Round 1 held in Mexico City on 15 July. The Blocks contain numerous leads in established and emerging plays, located in the shallow water Sureste Basin, a proven and prolific hydrocarbon province in the Gulf of Mexico.
Blocks 2 and 7 contain Tertiary clastic plays, typical of the Salinas sub-basin. The forward plan is to acquire, evaluate and reprocess 3D seismic data with a view to firming up drilling locations towards the end of 2016.
Tony Durrant, Chief Executive, commented: "We are very pleased with the outcome of this round which provides Premier with a low cost entry point to emerging plays in a proven oil and gas province."
The JV comprises Talos Energy (operator, 45 per cent), Sierra Oil & Gas (45 per cent) and Premier (10 per cent).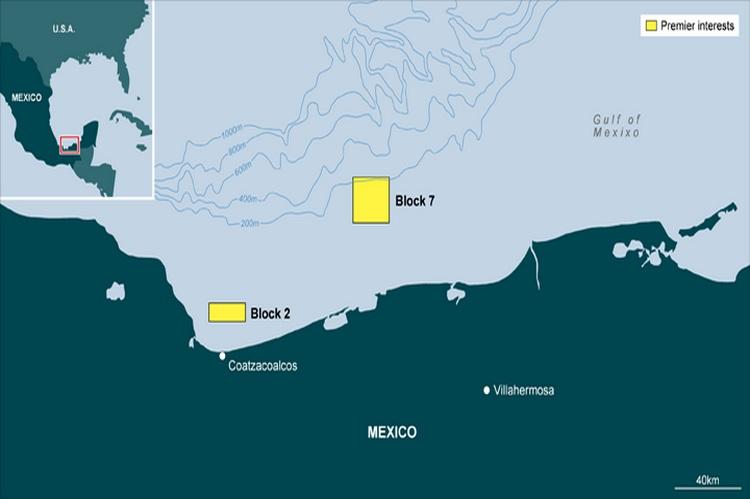 Premier can elect to participate in the drilling programme at an equity interest of up to 25 per cent.
Talos Energy is an independent exploration and production company focused on acquiring assets in and around the Gulf Coast and the Gulf of Mexico regions.
Sierra Oil & Gas is an independent Latin American energy company established to pursue upstream and midstream opportunities in Mexico.